College of Natural Resources
Advance Your Career
Access the same world-class education you would in person with the flexibility of online learning.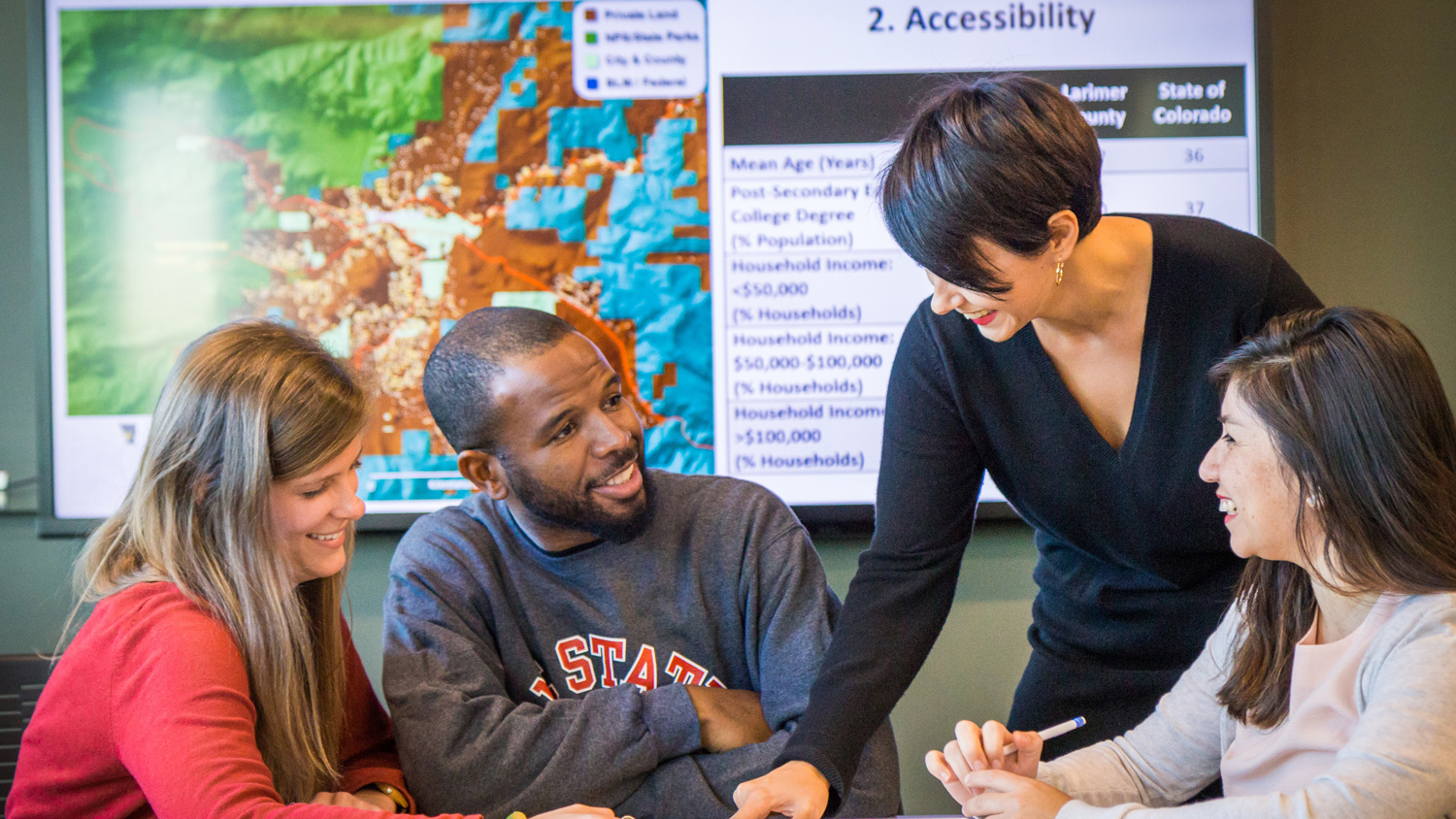 Pursue an Online Master's Degree in Parks, Recreation, Tourism and Sport Management
NC State's College of Natural Resources offers an online master's degree option in Parks, Recreation, Tourism and Sport Management for professionals seeking to advance their careers. Taught by experienced faculty, our courses give students the knowledge, practical insight and skills they need to gain a competitive advantage in their fields.
The majority of students complete our 31-credit program within two years. Upon graduation, many students assume leadership and management positions in highly-competitive industries. Some popular careers our students pursue include:
Community Center Director
Events Coordinator
Park Operations Manager
Parks and Recreation Director
Recreation Program Director
Sport Facility Manager
Sport Marketing and Sales Representative
#1 Best Value
NC State is ranked number one among North Carolina universities for the value of its education. Our online programs in graduate education rank 4th in the nation.
Earn an NC State Education From Home
NC State's College of Natural Resources offers world-class online graduate certificates and degrees for students who seek an education with the flexibility to fit their schedules. Just like our on-campus programs, our online classes provide students with practical skills to solve real-world challenges. With more than 10 years of experience in delivering online programs, the College of Natural Resources provides engaging virtual opportunities for students to advance their knowledge and careers.
Join Renown Faculty
As part of NC State's College of Natural Resources, you have the opportunity to network and collaborate with internationally-recognized faculty who are at the forefront of innovation within their fields.
Enjoy Flexibility
Our program features an accelerated course format that allows working professionals to take one course at a time and complete the degree within two years while maintaining full-time employment.
Strengthen Your Skills
Our students receive a strong foundation in the advanced principles and procedures of management and ethical leadership (e.g., administration, budgeting and finance, human resources, marketing and risk management).

What's the difference between a certificate and a master's degree?
While both a graduate certificate and a master's degree require students to have earned a bachelor's degree, there are a few key differences that can help you decide which path is right for you. A graduate certificate requires fewer courses and allows professionals to expand their skills in a specific area. A certificate can be completed in a year or less and can help recipients advance in their current position or seek a new position. A graduate certificate from NC State can be used as a stepping stone to the online Parks, Recreation, Tourism and Sport Management master's program. Credits earned in the certificate program may count toward a master's degree.
A master's is an advanced degree that requires more in-depth coursework and takes at least two years to complete. A master's program typically requires the completion of a thesis or capstone project; a capstone project is required in the online master's in Parks, Recreation, Tourism and Sport Management.