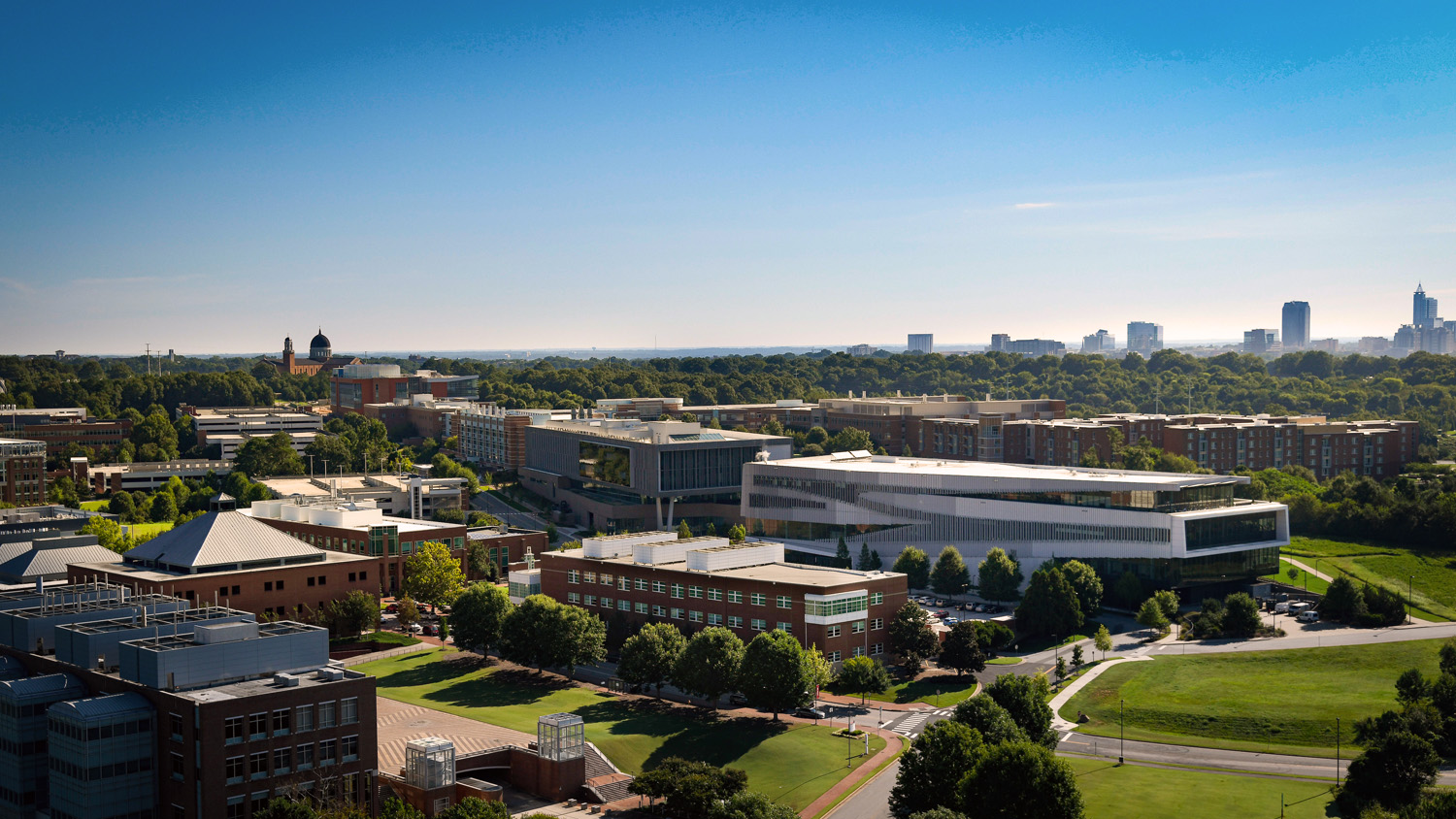 Engineering North Carolina's Future
The demand for top STEM graduates is surging, and we're determined to meet it.
Our state's technology economy is soaring. So is the need for skilled graduates. As the flagship STEM campus of the UNC System, it falls to NC State to meet that need.
Put simply, North Carolina needs a bigger Wolfpack.
Over the next five years, we plan to enroll about 4,000 more students in engineering and computer science. That growth will bring the student population of our world-renowned College of Engineering to around 14,000 and total enrollment at NC State to more than 40,000.
The funding for this effort comes from "Engineering North Carolina's Future," a state legislative initiative that will provide NC State with $20 million over the next two years to hire additional faculty and staff and $30 million for facility upgrades, with the aim of supporting that growing student body and the university as a whole.
In short, we're opening our doors wider.
4,000 More Students
An even split of undergraduate and graduate students will bring NC State's enrollment to more than 40,000.
$20 Million for Faculty and Staff
More students require more outstanding instructors and support staff.
$30 Million for Facility Upgrades
To produce world-class engineers and computer scientists, we need world-class facilities.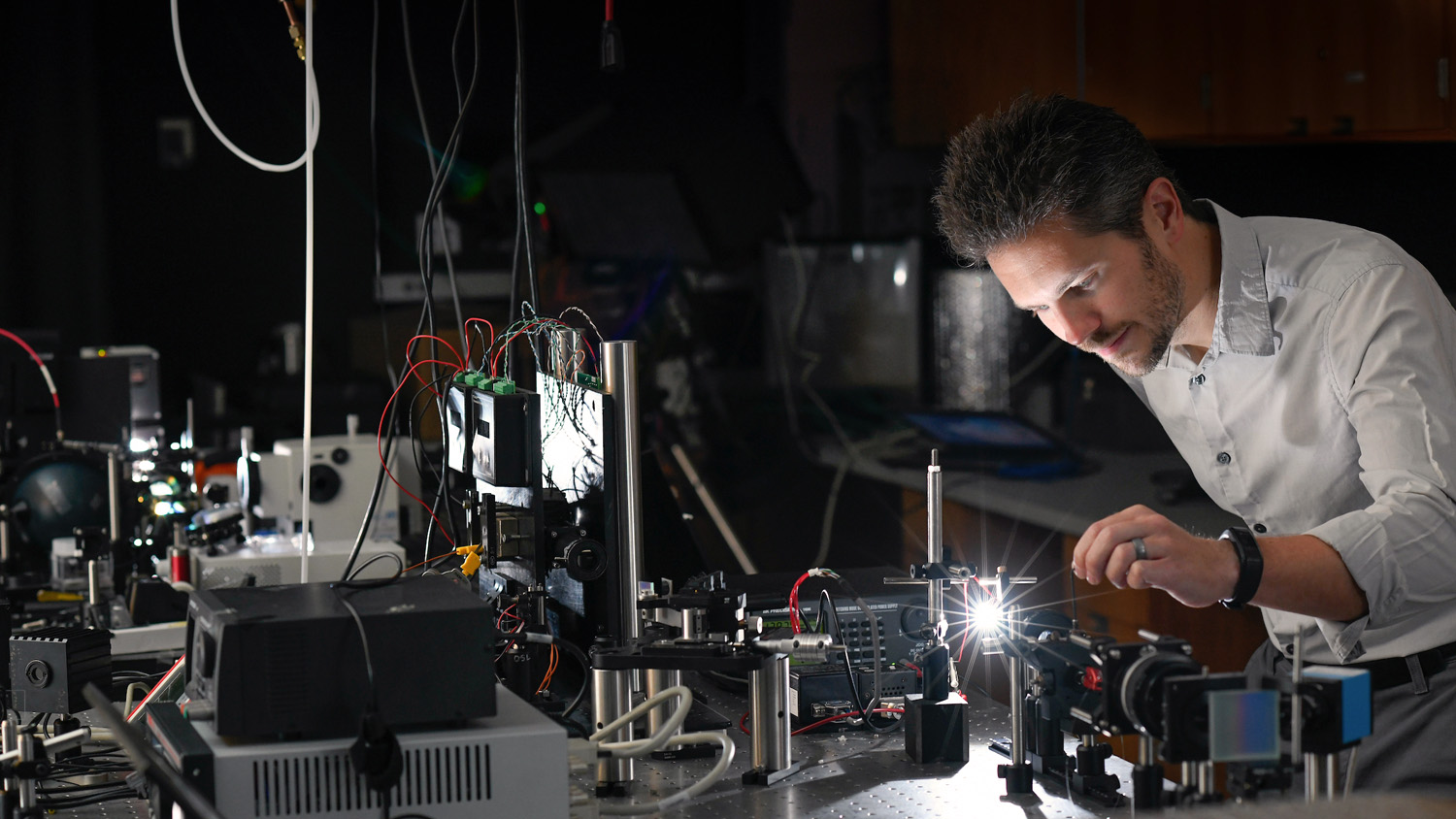 Meeting the Demand
NC State was built to provide comprehensive higher education to North Carolinians and to fuel the economy. For nearly a century and a half, we've supplied our state — and the nation — with fresh ideas, new tools and talented graduates. We've prepared generations of people not just for the jobs and careers of the future, but to lead in an ever-changing world.
NC State currently educates one-third of all STEM students in the UNC System.
More than half of NC State students are enrolled in STEM majors.
In 2020, NC State awarded about 5,500 STEM degrees, an increase of 42% over 10 years.
Also that year, we received more than 37,000 applications to NC State — a university record.
The demand for an NC State education has never been higher: In 2020, our College of Engineering turned down more than 1,400 applicants who had a 3.75 or higher unweighted GPA. This new initiative will help us welcome more top students to one of the nation's leading engineering colleges. It will help to keep more of our state's best and brightest close to home. That means a stronger NC State and state of North Carolina for everyone.
#12 for Graduate Engineering Programs
NC State is a national leader among public universities, according to U.S. News & World Report.
Top 10 for Engineering Research Spending
We're a powerhouse of innovation for North Carolina and the country.
Growing the Economy
Since 2010, Raleigh has been the second-fastest growing metropolitan area in the country out of 384 such areas. That growth underpins the larger North Carolina economy, and it's fueled by the continuing influx of leading technology companies to this region.
In March 2021, Google announced the creation of 1,000 engineering jobs in our area.
That same month, FUJIFILM Diosynth Biotechnologies announced a $2 billion investment in Wake County.
In April, Apple announced 3,000 new jobs and a $1 billion investment in North Carolina.
The region is also home to ABB, Cisco, GlaxoSmithKline, IBM, Red Hat and the SAS Institute, which began on NC State's campus.
Bandwidth, a longtime partner on NC State's Centennial Campus, is now expanding its headquarters and adding 1,100 jobs.
The Triangle has become a world-class technology hub, and NC State is a key reason why. These companies name-drop the university and its graduates when they move to North Carolina and when they expand their operations. The smart money believes in our state — and in the value of our workforce development, our research and innovation, and our partnership.
Our Wolfpack is growing, the world has taken notice and there's no better time to be at NC State.
NC State is providing the workforce, research and partnerships that are fueling our flourishing tech industry.
College of Engineering