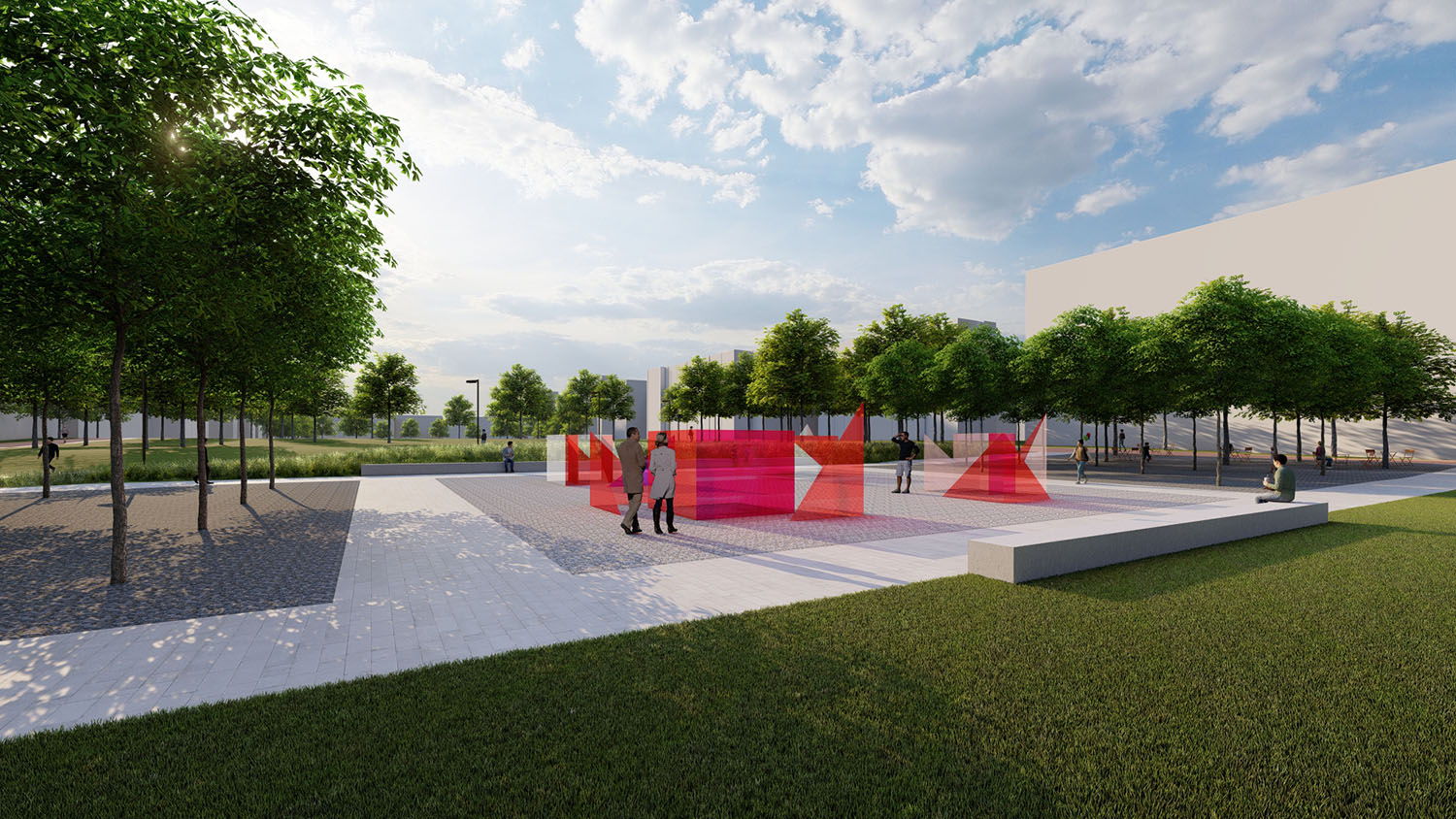 Reds and Whites
At the base of the Oval on Centennial Campus, a new plaza will empower our Wolfpack to connect around a visionary work of art.
A Celebration of Wolfpack Ideals
NC State has long been renowned for fostering new generations of creators. In spring 2024, a project is coming to Centennial Campus that will honor our drive to advance the twin creative disciplines of design and engineering.
Consisting of a central plaza flanked by shade trees, the project will revolve around a dynamic work of interactive art, Reds and Whites, from the groundbreaking artist Larry Bell. The plaza and the artwork — a collection of sculpted glass cubes designed to play off the reflective qualities of the color red — will require a fusion of artistry and engineering to complete.
The finished project will sit at the bottom of the Oval, just beyond the front doors of James B. Hunt Jr. Library, welcoming visitors from our Wolfpack community and beyond to enjoy this new space celebrating our ideals as a university.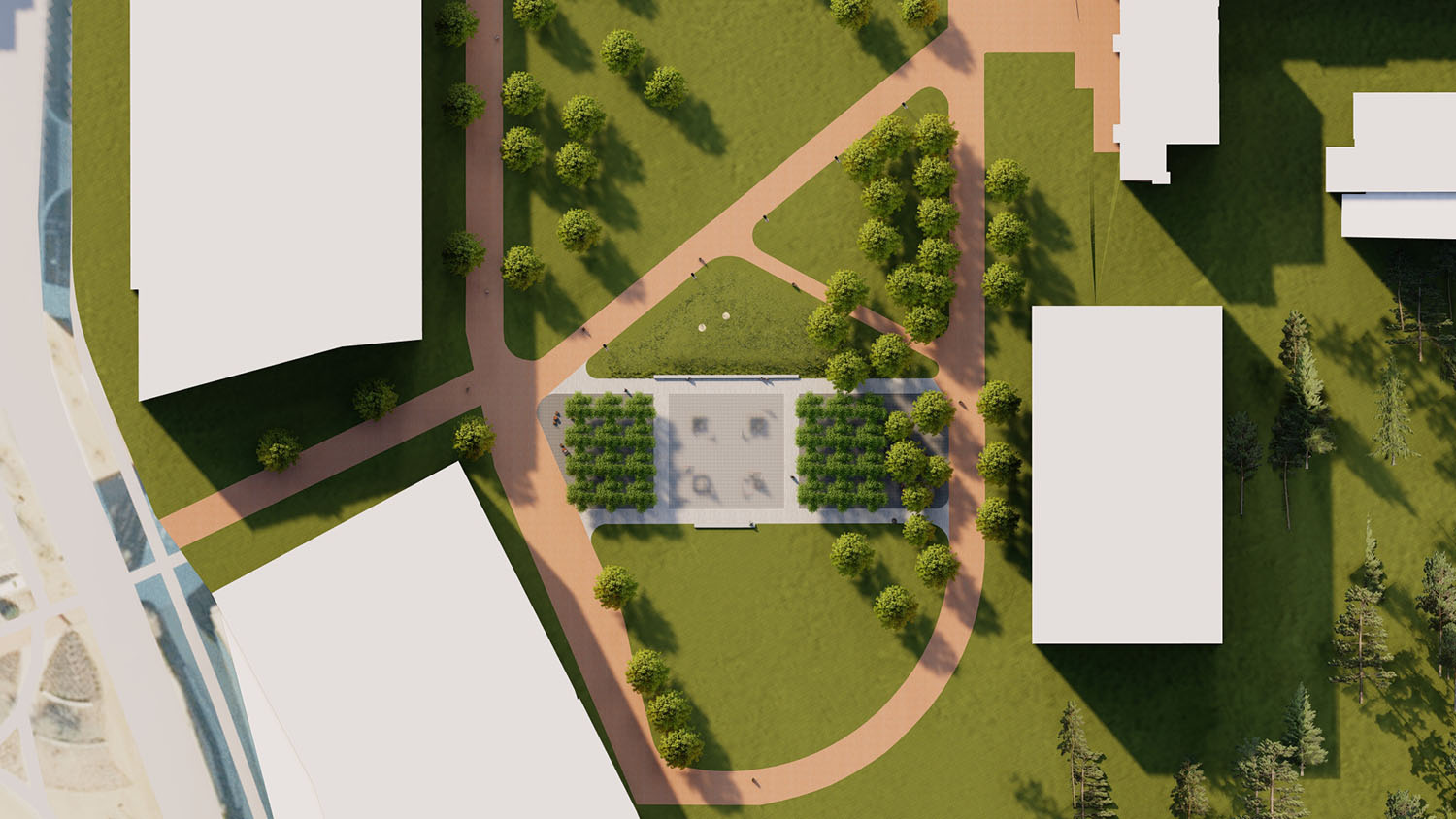 "This piece will create a new gathering space on Centennial Campus for the whole community to explore and enjoy." — Susan Woodson
An Anchor for Our Campus
The inaugural project of the Centennial Campus Public Art Committee, Reds and Whites was commissioned to reflect NC State's rise as an education innovator with an enduring work of art that could match the intrepid spirit of the Wolfpack. The project was funded entirely by the generous support of private donors with a passion for public art.
The committee — including Susan Woodson, wife of Chancellor Randy Woodson, and other campus leaders — worked with partners on and off our campus to bring this vision to life. Driving this collaboration was a shared desire to create a central gathering space on Centennial Campus that could complement the synergy on display in the classrooms, laboratories and workshops nearby.
Just as the Memorial Belltower, the Brickyard and other Hallowed Places have anchored the northern span of NC State's campus for generations, Reds and Whites will soon anchor the southern portion of our campus for generations to come.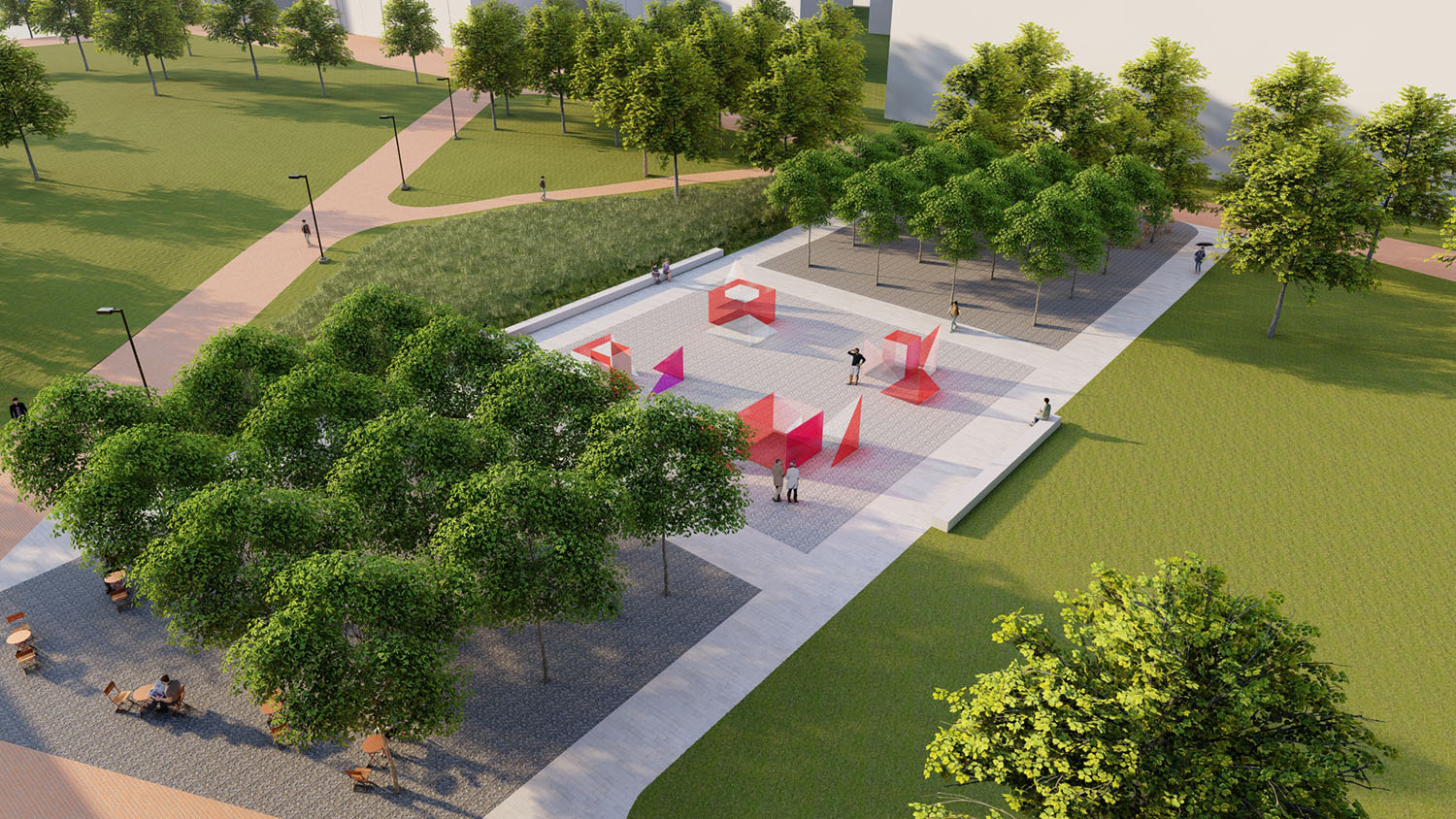 "People will come from around the country, from around the world, to enjoy this work of art." — Dean Mark Hoversten, College of Design
Meet the Artist —
and the Art
Larry Bell has enjoyed a long and storied career. Hailed by former North Carolina Museum of Art (NCMA) Director Larry Wheeler as "the preeminent artist of the Light and Space movement" — a group of West Coast artists united by a desire to explore the relationship between art and environment through the sculptural qualities of their work — Bell is the visionary behind Reds and Whites.

Reds and Whites will consist of four large, translucent glass cubes imbued with a reflective finish, set in a plaza outside the entrance to Hunt Library. The pieces are designed to integrate the transient aspects of their surroundings — changing seasons and shifting light — to create a unique visual experience for every visitor. Until its unveiling in spring 2024, a maquette of Reds and Whites is viewable at the NCMA, not far from NC State's campus.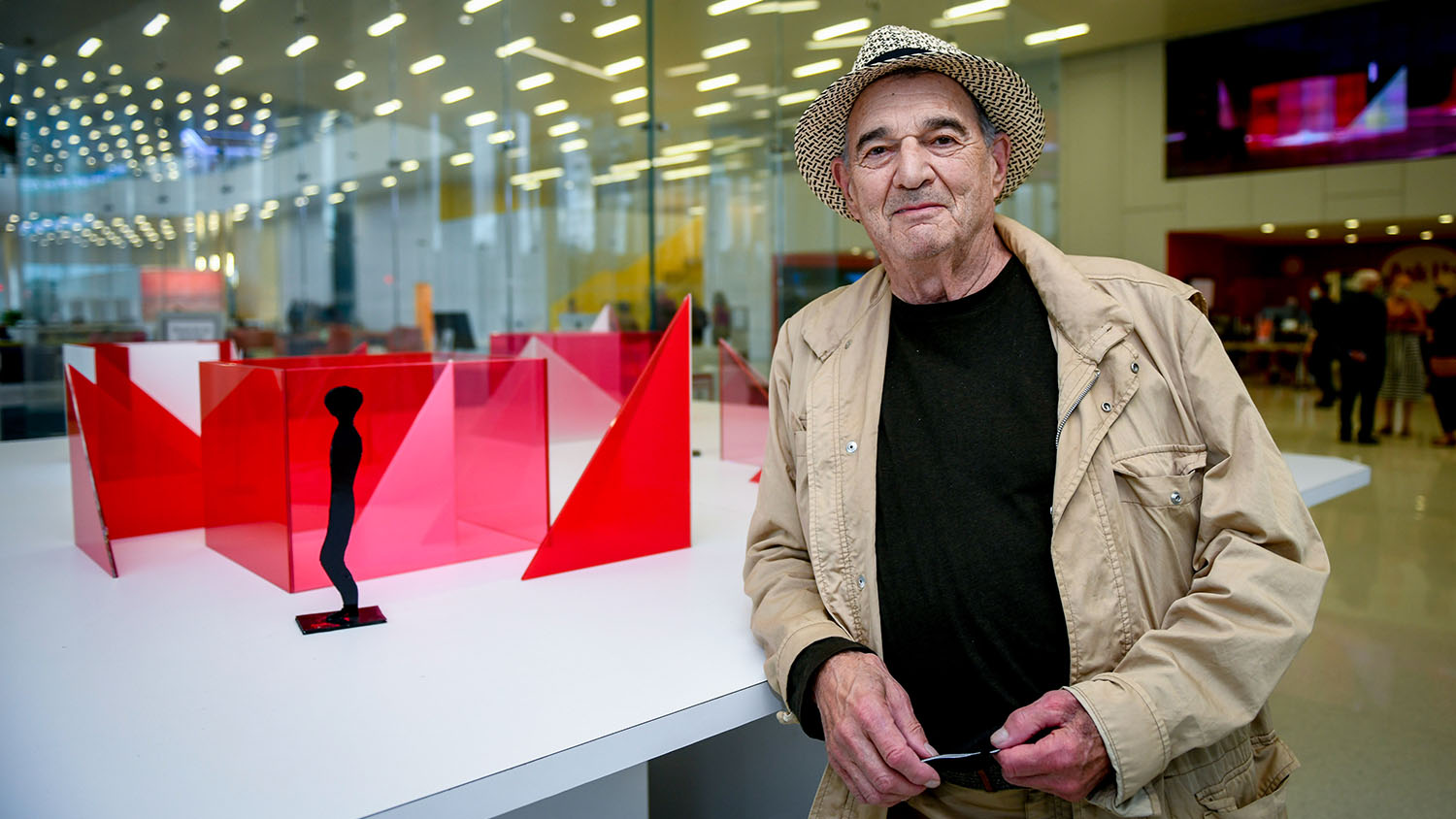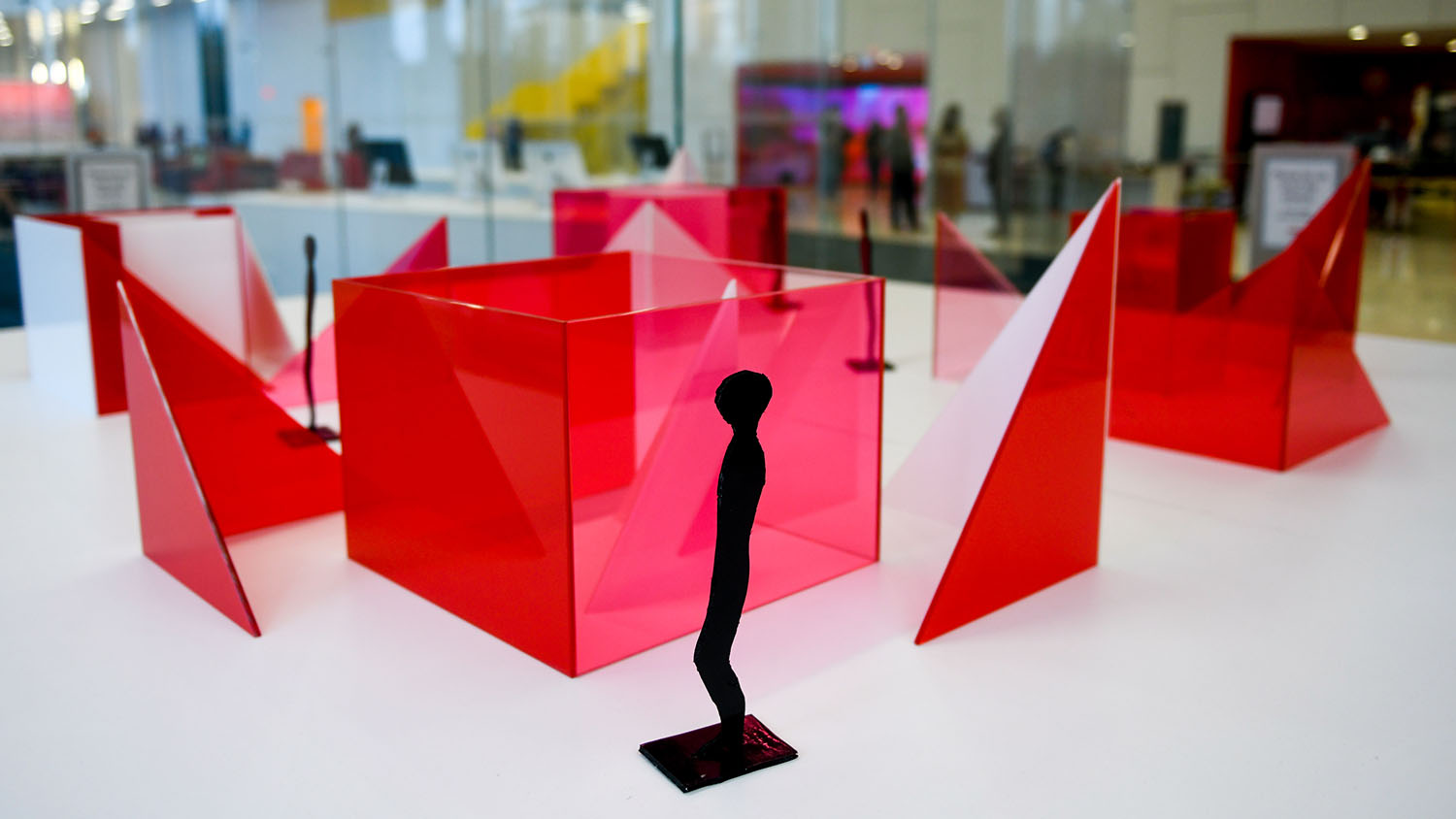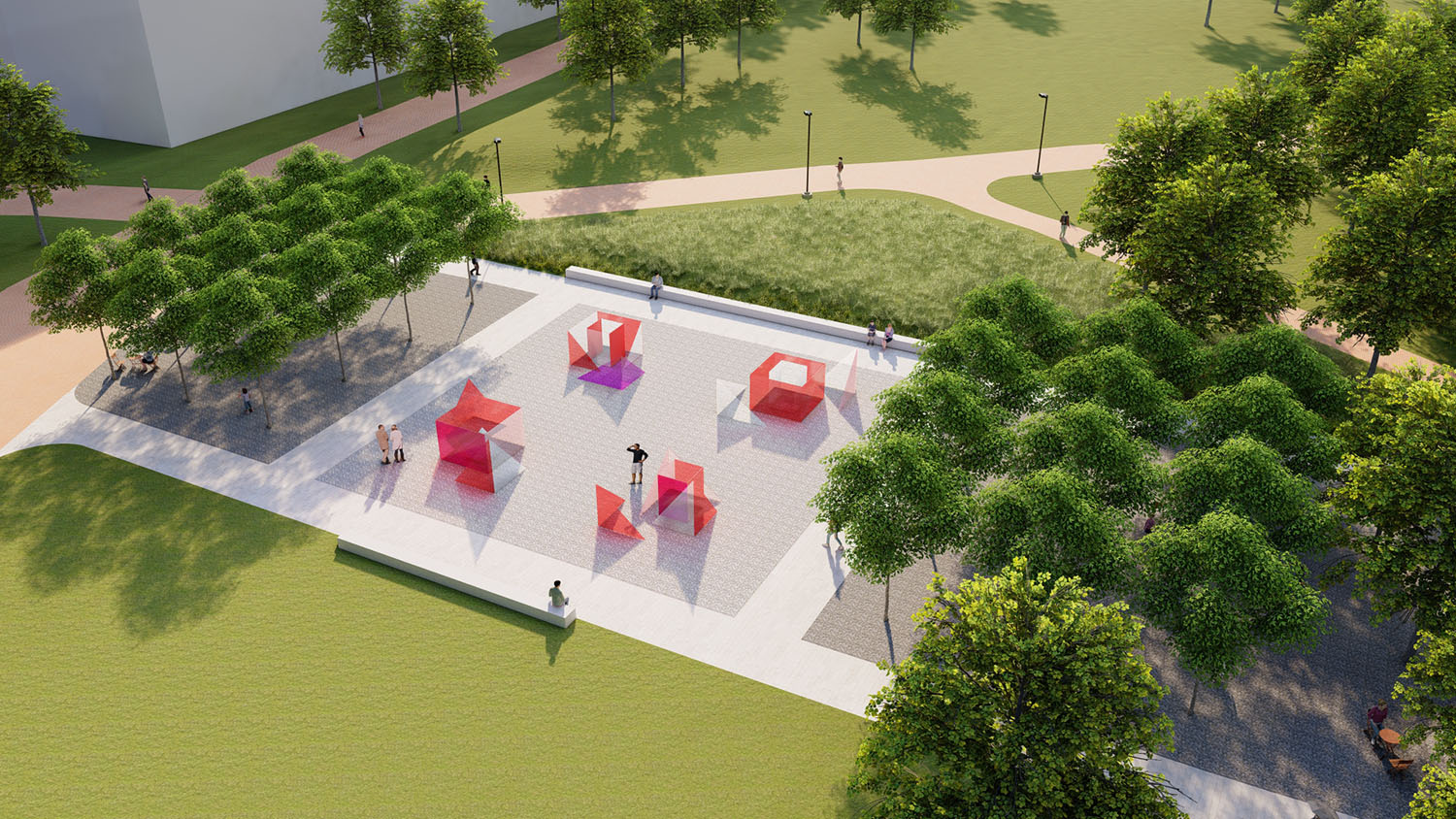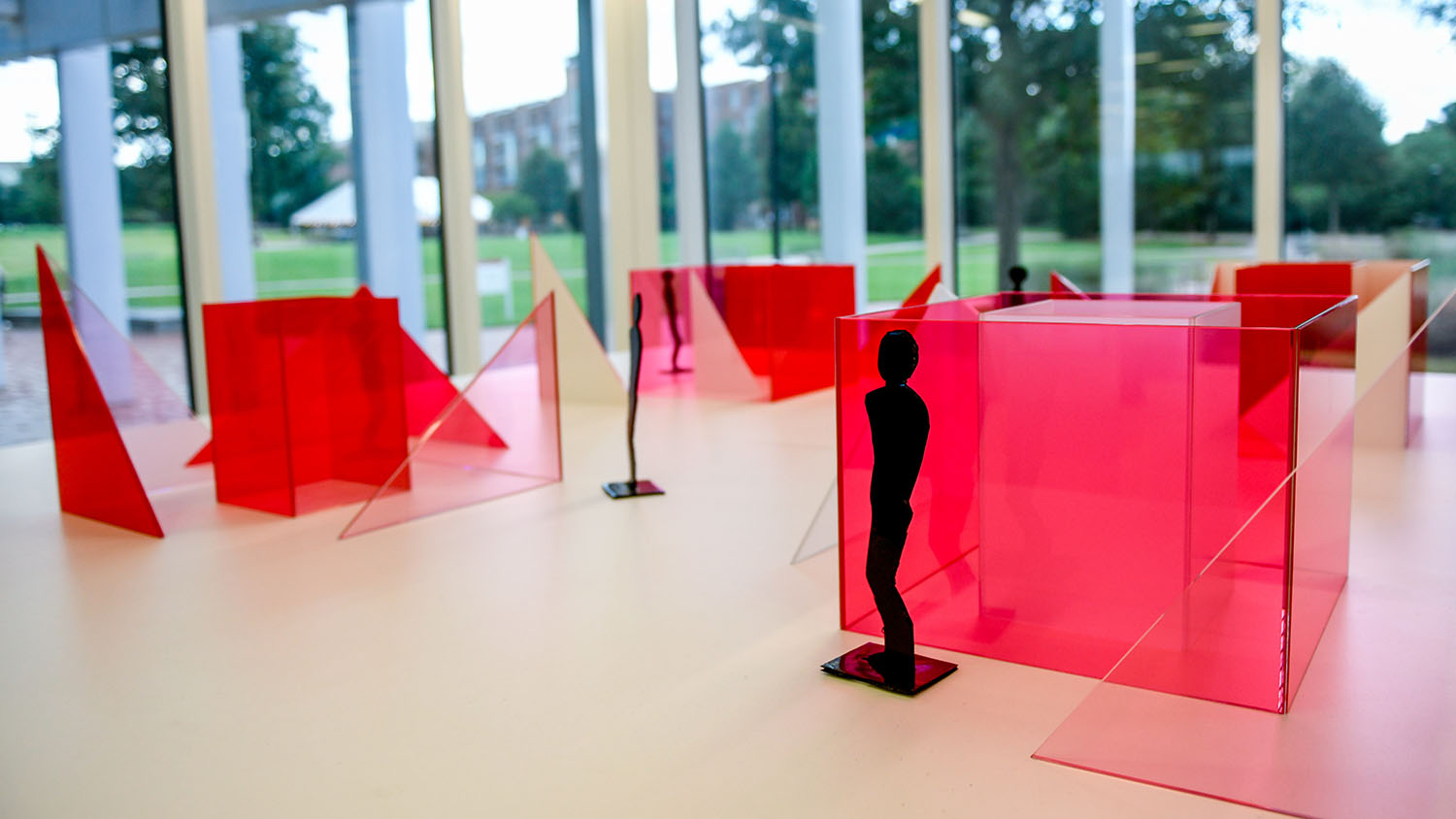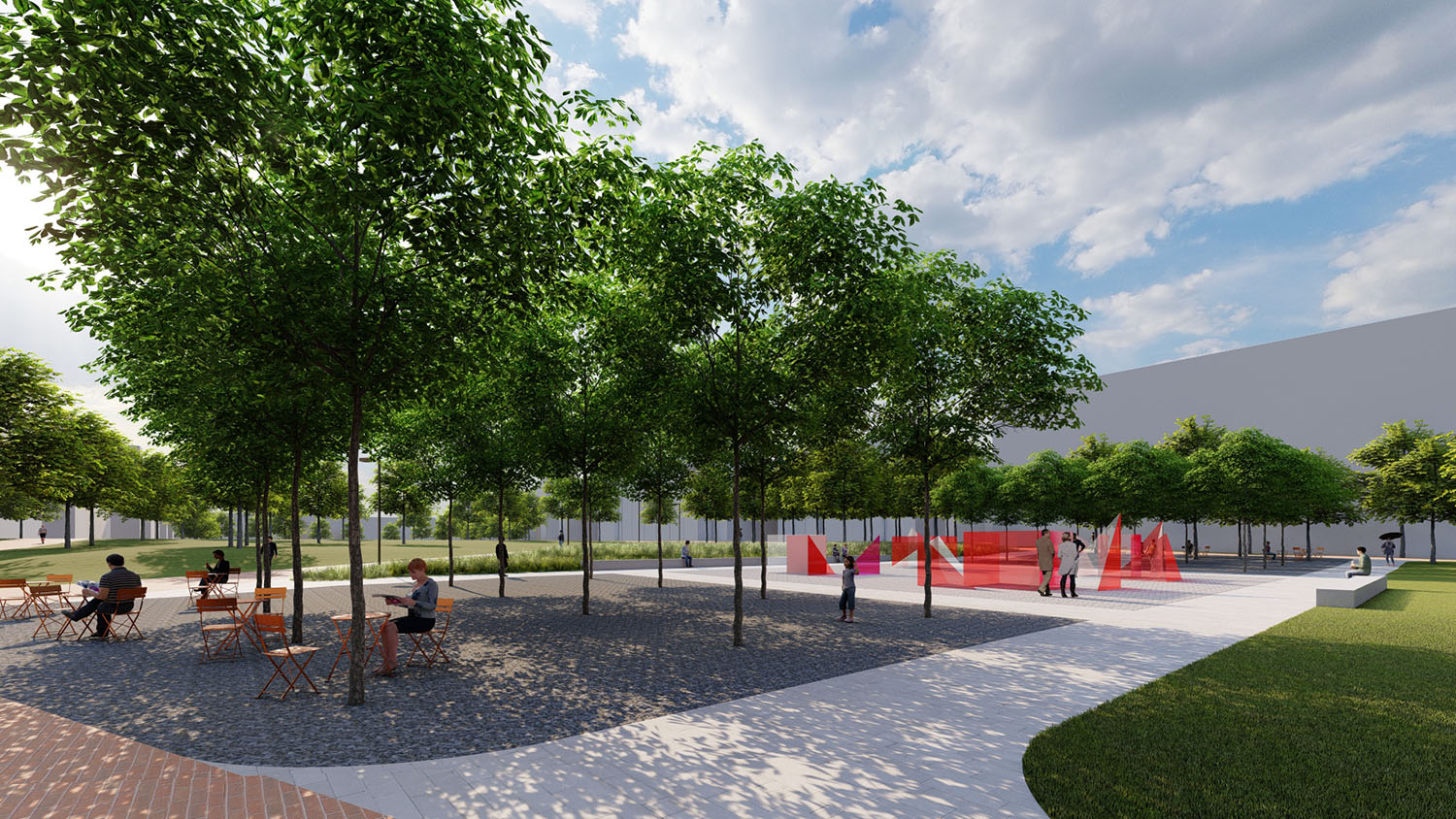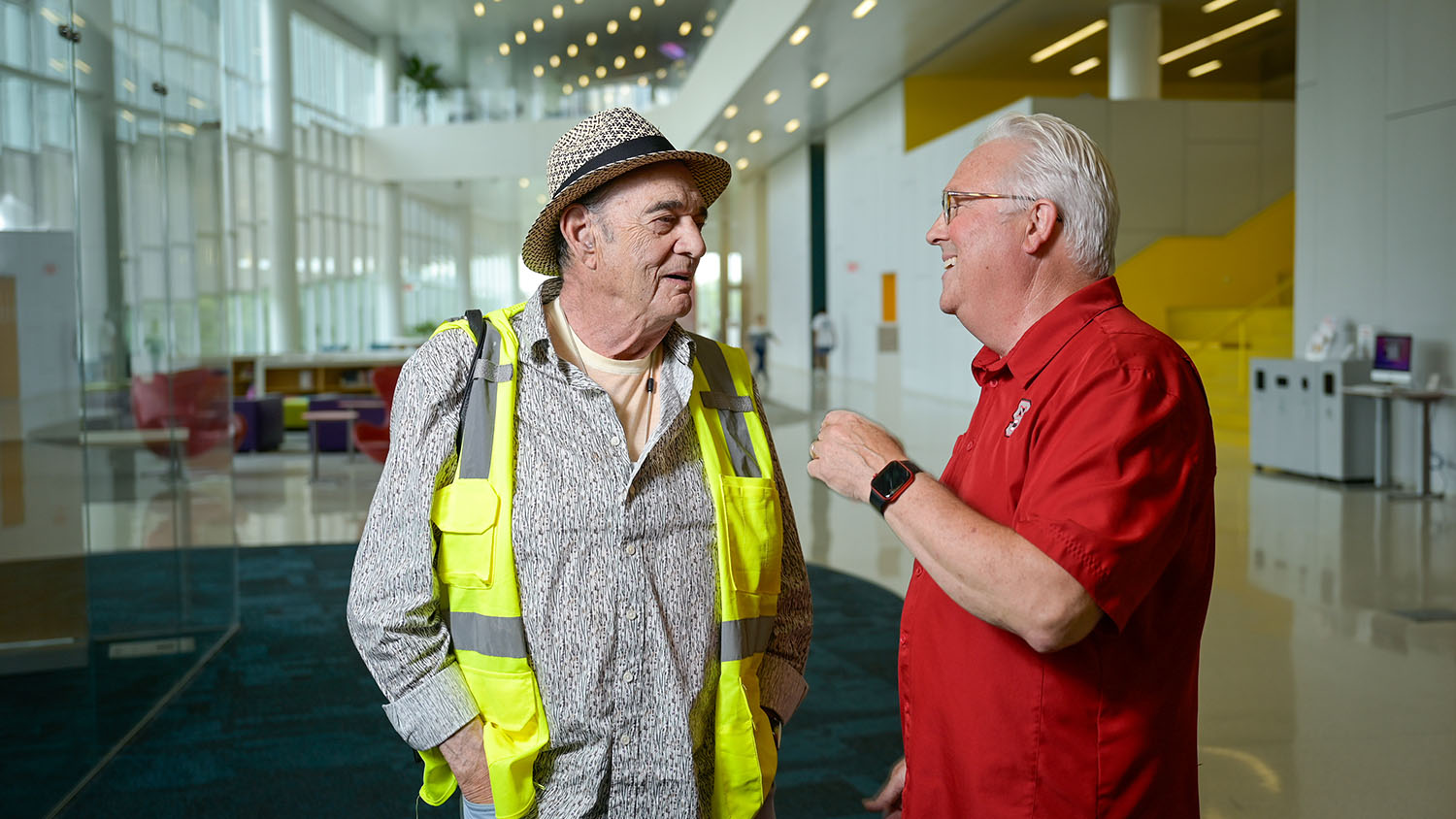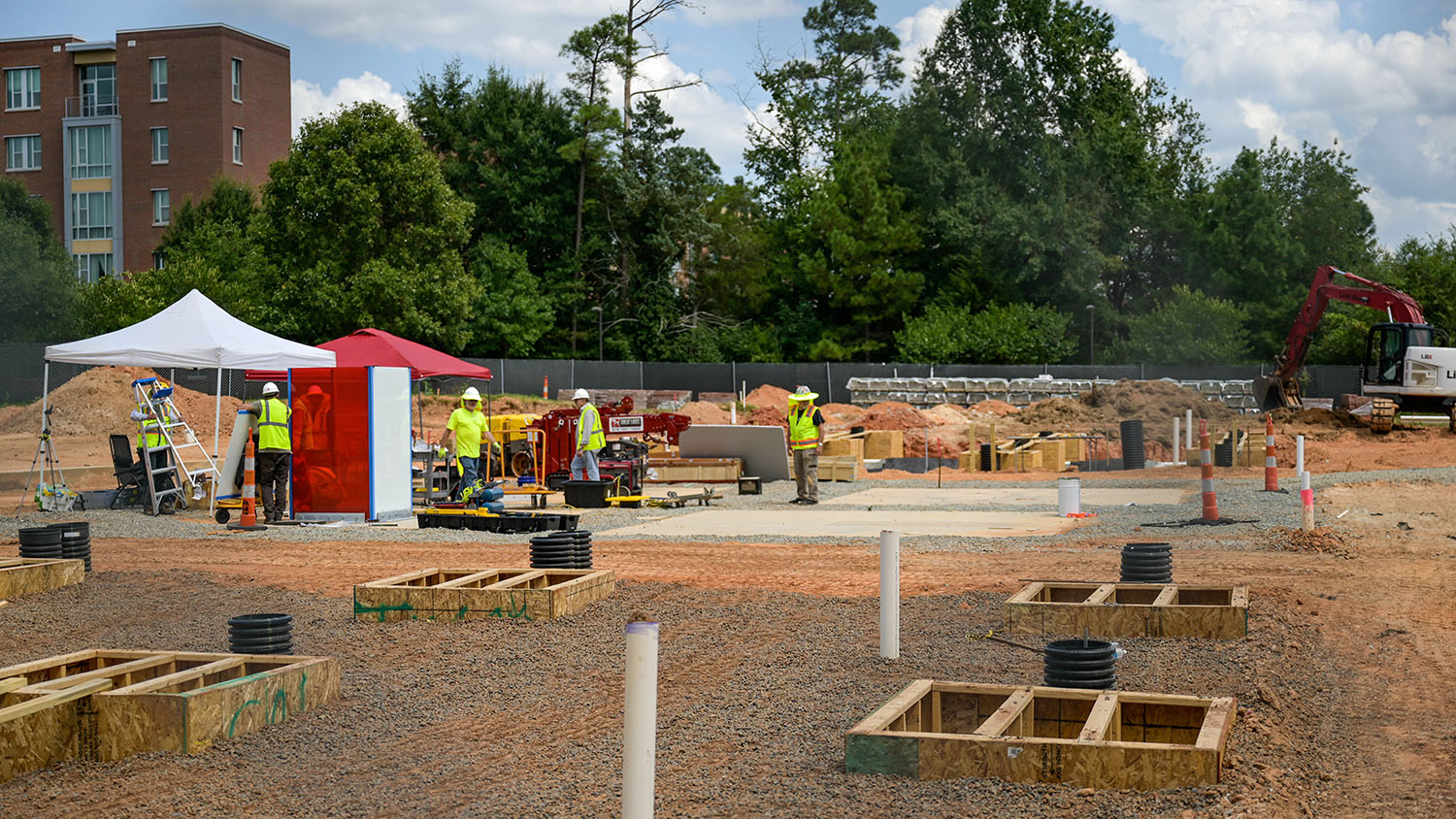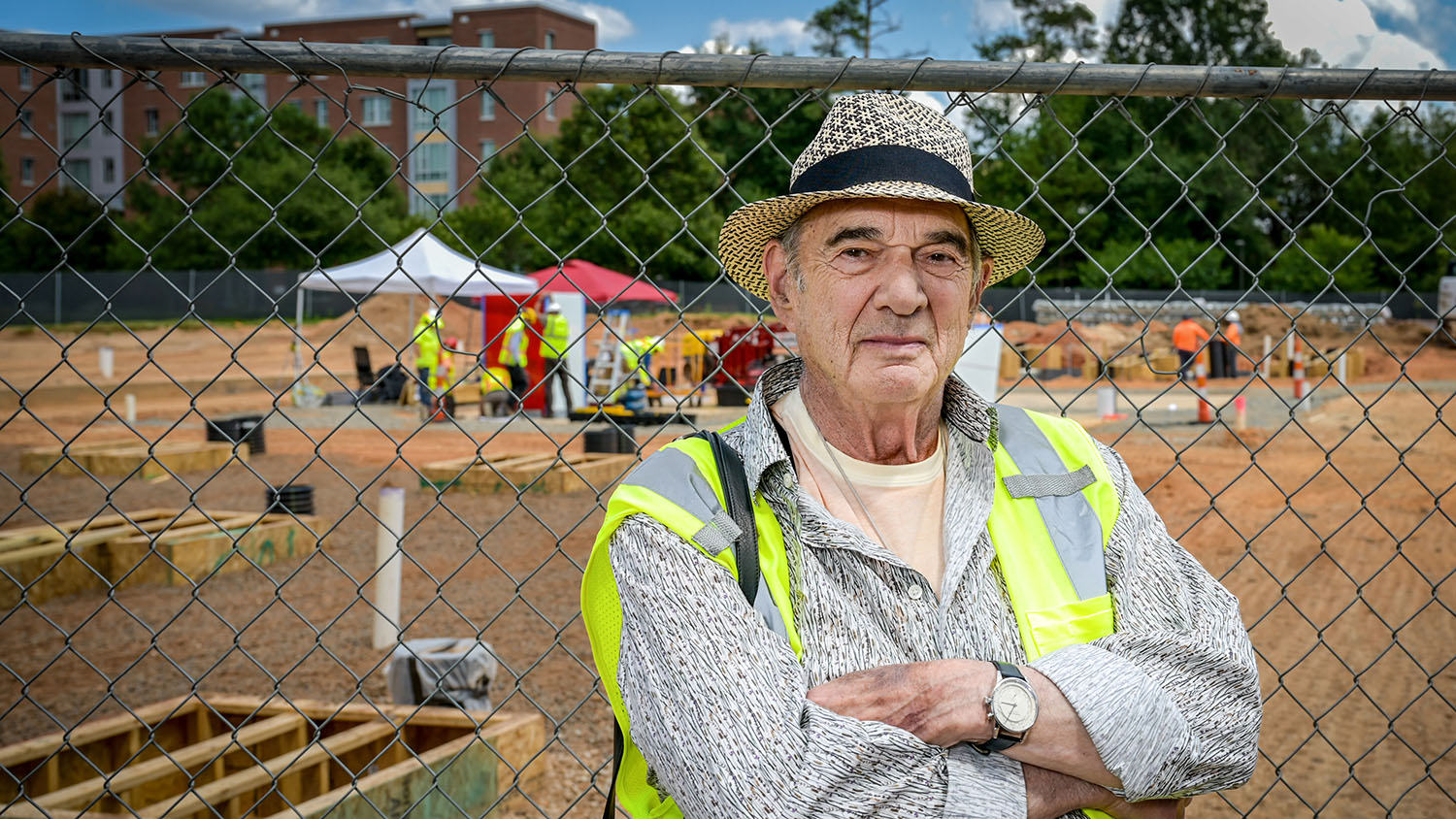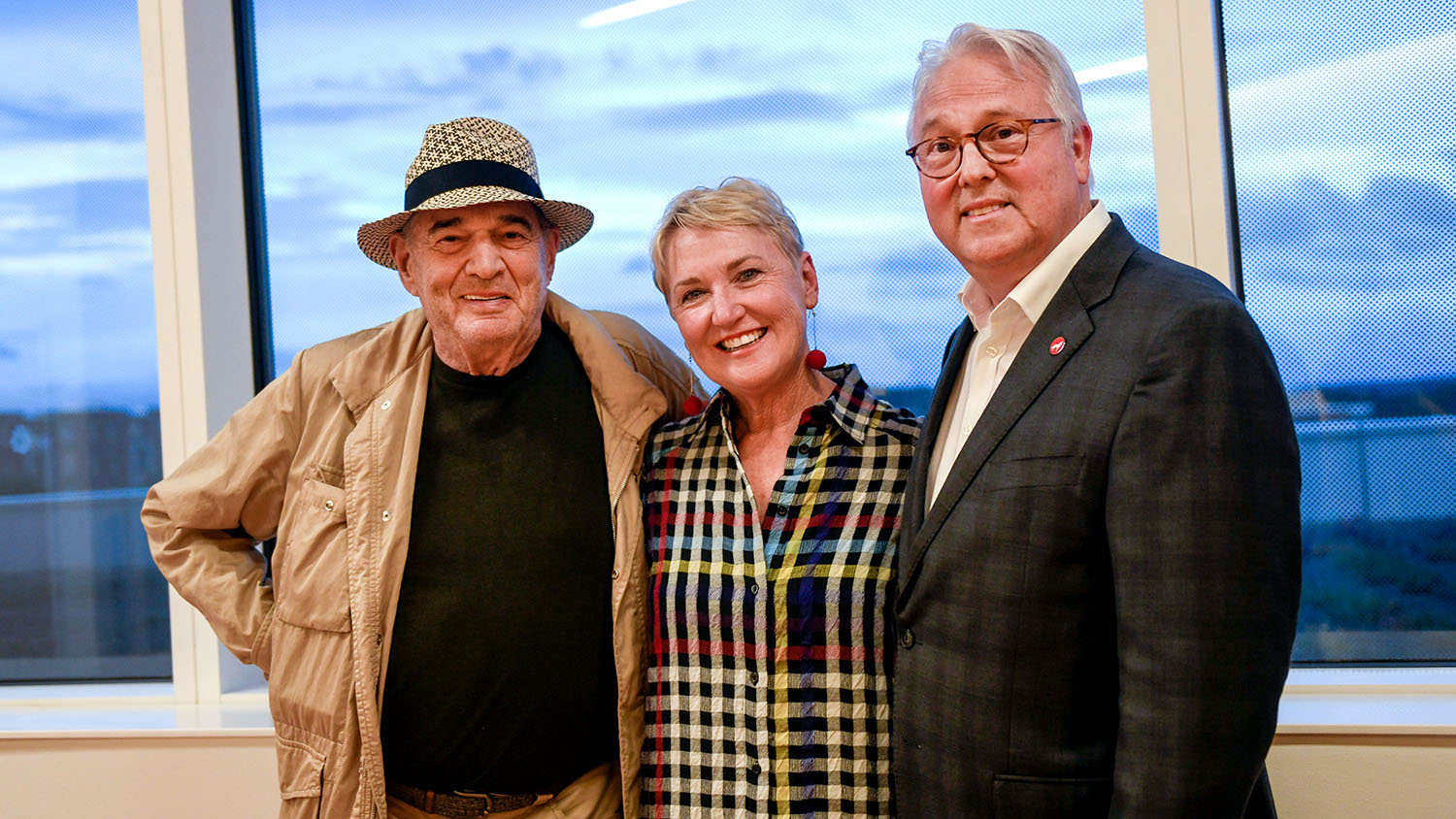 Photo features artist Larry Bell standing in front of a maquette of his "Reds and Whites" installation slated for Centennial Campus, featuring red and white sculptural blocks, in the lobby of Hunt Library.